1
« on: Today at 18:36:45 »
I have a stack of both by now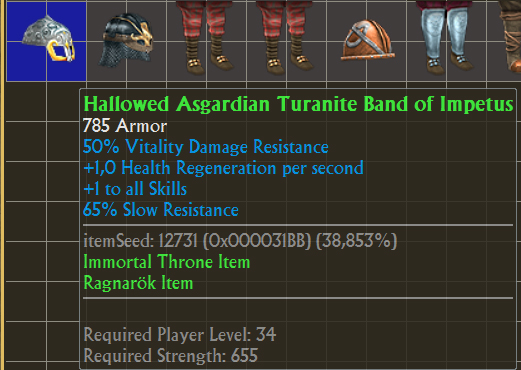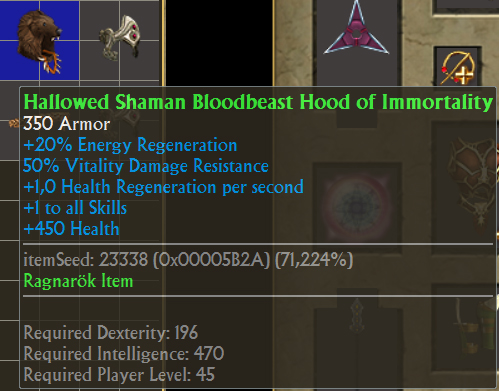 With Ragnarok's MIs, it will only depend on whether its a melee or mage item. So getting an Hallowed Dvergr helm should be impossible (that's how it worked last time I checked.) Even then, there seem to be some exceptions that defy this rule.
That would explain what is happening with veteran.
And for some reason, Ragnarok MIs have obnoxious rates. Dvergrs MIs are literally raining, but I have never seen a nixie MI or ihchtian MI.

Kelpie items are common in my game, not as much as dvergr but I even stacked some with good affixes for low level characters. Have seen some fjord ichtian armors and a helm on lower difficulties, like two armors and one helm. Even tried farming the helm for my templar - nope - that thing is obnoxiously rare.
Valkyrie boots are like stonebineders, got first pair after ~40 attempts. Right after Asgard portal there is a spot with 4-6 valkyries that can be rerolled many times per session. Clear the spot, exit to main menu, rinse, repeat.